Only half of customer experience professionals have a plan in place for measuring results.
Retail has always been an industry with a high level of customer interaction; providing a satisfying shopping experience is integral to sales. And it is no different for ecommerce, particularly as consumers remain cautious and need incentives to spend.
A recent Tealeaf survey conducted among attendees at Forrester's Customer Experience Forum found that 87% believed online customer experience management was "more important now than ever before." However, only half had implemented strategies and methods for measuring results.
These findings mesh with a separate survey conducted by Tealeaf and Econsultancy earlier this year. In that survey, retail executives worldwide were split nearly down the middle between those who had processes for addressing customer concerns and those who did not—or did not know if they did. The leading method for understanding the customer experience was web analytics (91%), followed by online surveys (66%) and user testing (41%).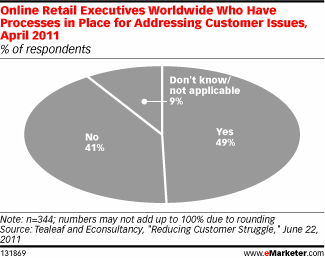 In the US, the biggest hindrance in gaining a better understanding of the customer was budget. Fifty-one percent cited this issue, a full 20 percentage points higher than the next response: lacking the right technology. Identifying the right methods was less of a problem than having the means to implement them.
Those companies that do prioritize the customer, though, are ultimately satisfied with their achievements. A survey of chief marketing officers by the CMO Council discovered that improving online customer engagement capabilities (32%) and creating campaigns that advanced the customer experience (26%) ranked very high on overall accomplishments for 2010.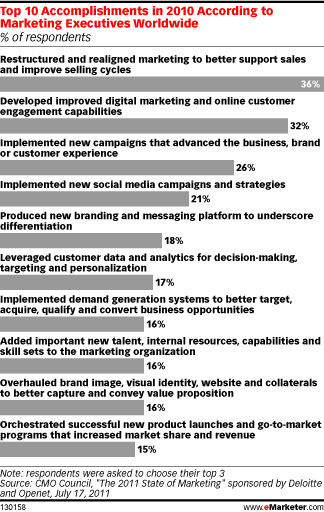 Fewer than one-third surveyed by Tealeaf cited low priority as the reason for struggling to understand the customer, so it would appear that there is a disconnect between knowing what needs to be done and overcoming funding constraints.